Stubbington 2018
Day 4:
Hello all!
We we have had another brilliant day at Stubbington today, despite a slightly wet afternoon. We started our day down at the beach where we built sand castles, studied rock pools and created beach sculptures.
After our beach trip, we came back to participate in some more team games, including an excellent shelter building challenge. Here is a great sequence of photos demonstrating how far we've come in our team work skills this week!
This evening, we were treated to The S Factor, the staff were very impressed by how musically talented the children demonstrated themselves to be. A big well done to the kestrels who won the competition!
After supper, we visited the hide one last time and got to see more greedy badgers and foxes. Now it's time for sleep before we head home tomorrow.
Looking forward to seeing you tomorrow!
Day 3:
Good evening from Stubby!
We have had another fantastic day here; the weather has been absolutely gorgeous. This morning we opened up our small mammal hotels and were so excited to see that we'd caught two rare yellow necked mice and a vole! It was amazing, we studied them very closely and even got to name them. We called them Cookie, Coco and Jerry.
This afternoon the first group tried pond dipping and orienteering whilst the second group got to take part in Earthquake. Our team work and communication is improving every day. Tonight, we played Stubbington Treasure which meant looking for the sneaky pirates whilst it was dark. The highlight of today, however, HAS to be tonight's visit to the hide. We saw at least 6 badgers and 3 foxes. It was amazing!
Last full day tomorrow and we're off to the beach. Here's hoping for no rain!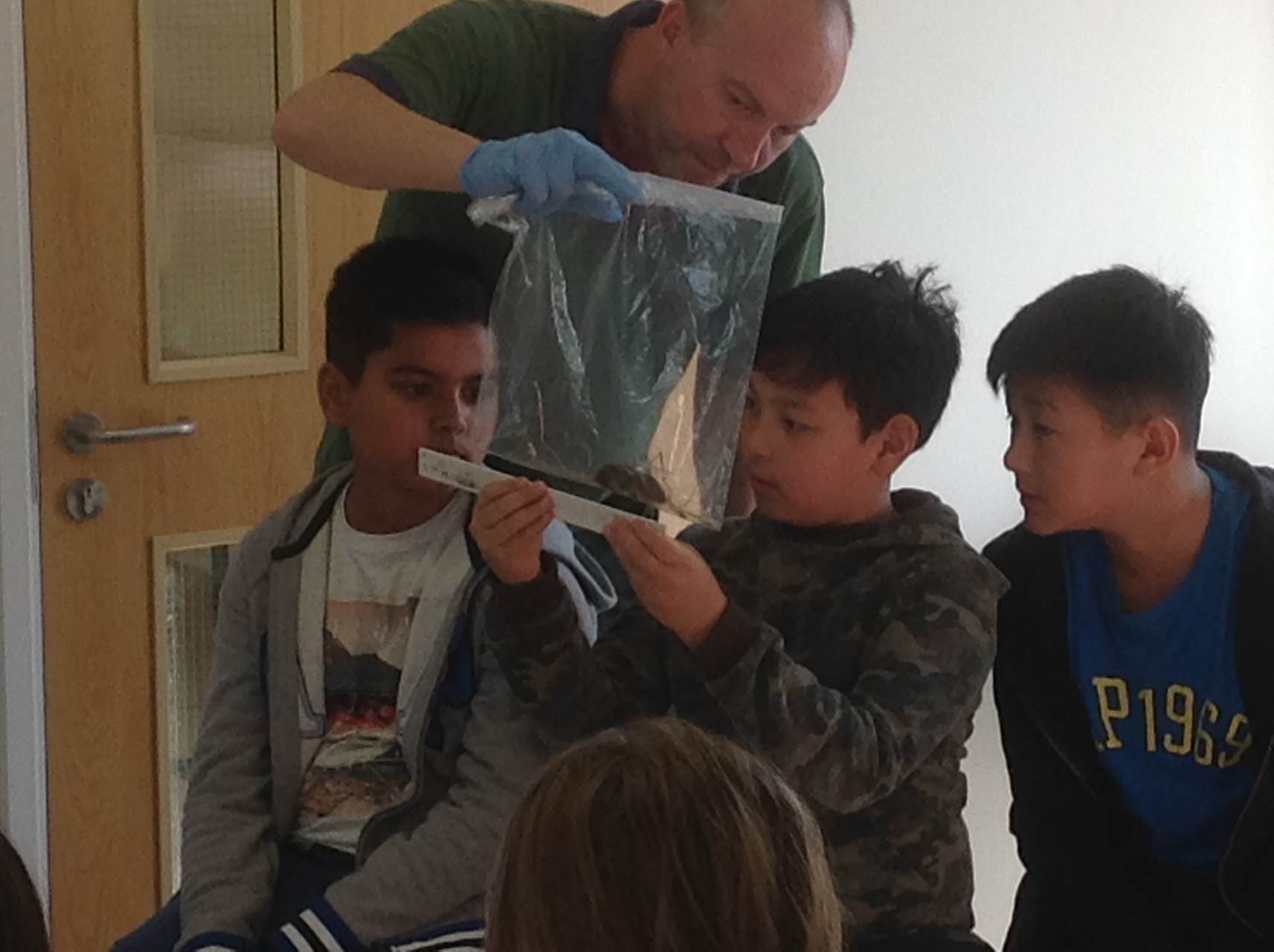 Day 2!
We have had a fab day here at Stubbington. The children have thoroughly enjoyed the different activities they've done today, including Earthquake! This afternoon we built small mammal hotels and are looking forward to seeing what we manage to catch when we inspect them tomorrow. The children have written postcards tonight so watch out for these coming through your doors in the next few days. The food has been great and we all slept really well. Everyone is now tucked up in bed, ready to gain some energy for day 3!
Hello from Stubbington!
Just thought we'd share a few pics from our first day in Stubby. The children have had a fantastic day and have already seen plenty of wildlife. Their best bits so far have been seeing friendly foxes and spending their free time on the adventure playground. While pond dipping, we found lots of exciting pond life including fish!
H