Stubbington 2021
Monday
We arrived at the centre safely this morning and were excited to settle in to our dormitories. After an introduction and some lunch, we spent the afternoon building and testing shelters, as well as completing lots of other team building activities. We have just been for a walk around the Conservation Area and are now going to watch a wildlife talk with Mr Nash. After supper, we will have the chance to go to 'The Hide'... We will let you know whether or not we are lucky enough to catch a glimpse of the foxes and badgers!
It has been a sunny, fun-filled day and the children's attitudes have been excellent.
Parents of children in Kiwi, please bear with us... photos will be coming shortly!
Tuesday
It's been another busy day today! After breakfast, the children had their first room inspections, which were very successful!
Apple took part in the 'Eggstreme Challenge' this morning; Kiwi went pond dipping and dissected owl pellets. This afternoon, Kiwi completed the 'Eggstreme Challenge' whilst Apple enjoyed 'Earthquake'. The children have been excellent team players and are definitely very tired tonight!
Some of the children went back into the Hide tonight to watch the badgers and foxes again… another successful sighting!
Tomorrow, we are going to the beach - we will check in on Twitter throughout the day!
The wifi is a little unreliable today so please bear with us with regards to photos. We will upload them as and when we can and, when back at school, we will upload a photo gallery.
Wednesday
Hello from us all! We had a wonderful morning down at the beach today, where we made rock pools, took part in a sandcastle-building competition and hunted for fossils. Some of the children were even lucky enough to find a shark's tooth!
This afternoon, we have set up our small mammal hotels. Fingers crossed for some little visitors tomorrow! We also hunted for evidence of living creatures around the Stubby site. The children have said that they can't believe how fast the week is going but they are having lots of fun. Currently, both schools are out completing the wide game, where they have been sent on a scavenger hunt!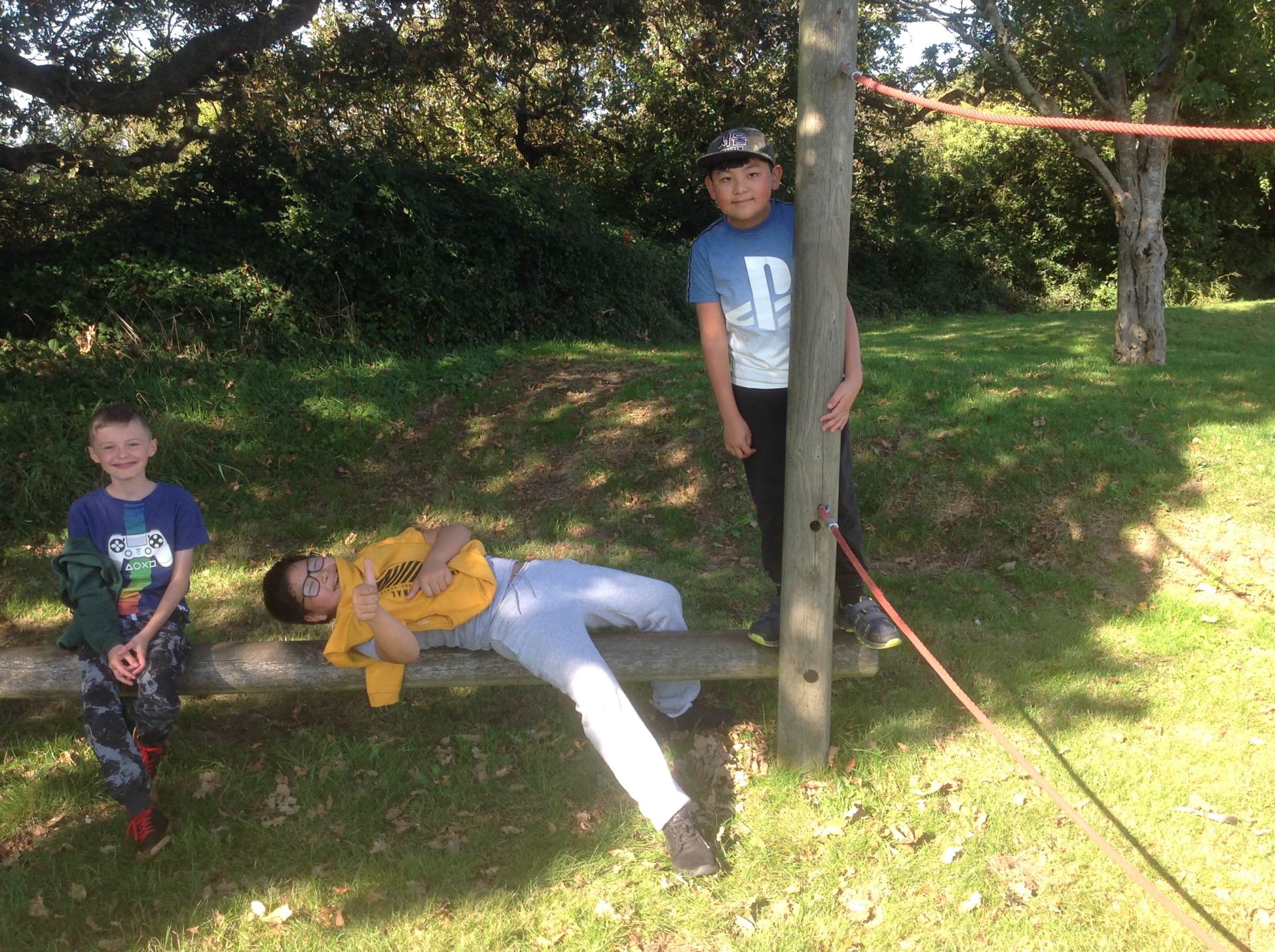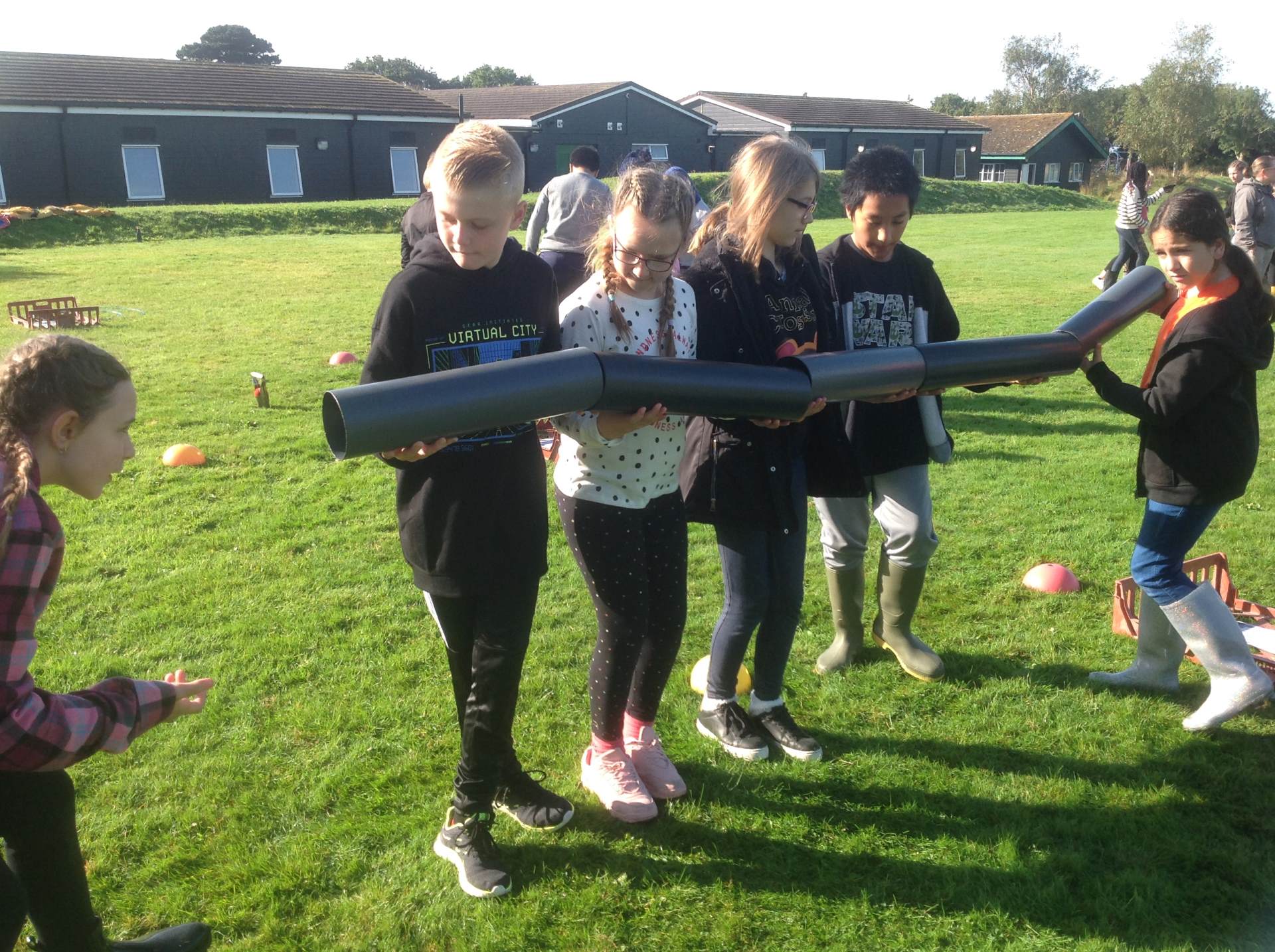 Thursday
We can't quite believe it's time to come home tomorrow - the week has flown by! The children are, however, looking forward to seeing you all.
This morning, we opened up our Mammal hotels. We had five visitors: 3 bank voles, a field vole and a long-tailed field mouse! After studying them carefully, we sent them back out into their habitats.
This afternoon, Kiwi completed Earthquake, whilst Apple did their pond study and dissected owl pellets. All of the children worked well in their teams this evening, during the 'Pirates' wide game: their independence, confidence and teamwork has improved hugely throughout the week and we are really proud of them.
To finish our final evening, Mr Cleveland set up a skittles tournament for the whole year group. It was lovely to see everybody being so supportive - lots of laughter was had!

All of the children are tucked up in bed, ready for their final breakfast and inspection.
We look forward to seeing you all tomorrow afternoon!